How to Sell on Craigslist: A Comprehensive Guide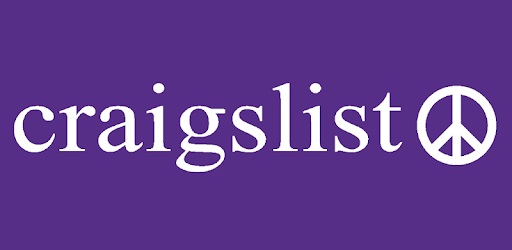 Craigslist is a popular online marketplace that allows individuals to buy and sell a wide range of items. If you have something to sell, Craigslist can be an excellent platform due to its large user base and free listings. Here's a step-by-step guide on how to sell on Craigslist.
Step 1: Create a Craigslist Account
Before you can start selling, you'll need to create a Craigslist account. This process is straightforward:
1. Visit the Craigslist homepage.
2. Click on "My Account" and then "Sign Up for an Account."
3. Provide your email address and create a password.
Step 2: Create a New Posting
Once you have an account, you can create a new posting:
1. Log into your account.
2. Click on "Create a Posting."
3. Choose the location where you want your listing to appear.
4. Select the appropriate category and subcategory for your item.
Step 3: Fill Out the Posting Information
Next, you'll need to provide information about the item you're selling:
– Posting Title: Make it catchy and descriptive.
– Price: Set a fair price based on the item's condition and market value.
– Specific Location: You can provide a more specific location if you wish.
– Posting Description: Provide a detailed description of the item. Be honest about its condition and features.
– Images: Upload clear, high-quality photos of the item from multiple angles.
Step 4: Review and Publish Your Posting
Review your posting to ensure all information is accurate. Then, click "Publish." Craigslist will send you an email with a link to publish your post. Click on the link to make your post live.
Step 5: Manage Your Posting
After your post is live, you can manage it through your account. You can renew, edit, or delete your post as needed.
Can I Run Multiple Craigslist Login?
Suppliers often create a second account for a variety of strategic reasons. One is to separate different product or service lines, allowing for more targeted marketing and customer interaction. A second account can also serve as a backup account, ensuring business continuity in the event of problems with the main account. It can also be used to test new pricing strategies, product descriptions, or marketing tactics without affecting the effectiveness or reputation of the main account. 
However, sellers need to comply with the platform's multi-account policy to avoid potential penalties. How to get around the account ban when creating multiple accounts on Craigslist, GoLogin browser-based solution can help.
Tips for Selling on Craigslist
– Be Honest: Always provide accurate information about the item's condition and features.
– Use Good Photos: Clear, high-quality photos can significantly increase your chances of making a sale.
– Communicate Promptly: Respond to potential buyers promptly and professionally.
– Meet in Public Places: For safety, arrange to meet buyers in public places during daylight hours.
– Accept Cash: To avoid scams, it's best to accept cash.
FAQs
Do I Need an Account to Sell on Craigslist?
Yes, you need to create an account to post a listing on Craigslist.
How Much Does it Cost to Post a Listing on Craigslist?
A: Posting a listing on Craigslist is generally free, but some categories and areas may require a fee.
How Can I Increase My Chances of Making a Sale on Craigslist?
To increase your chances of making a sale, provide accurate information, use good photos, price your item fairly, and respond to inquiries promptly.
How Can I Stay Safe When Selling on Craigslist?
To stay safe, meet buyers in public places during daylight hours and accept cash for payment.