Ever encountered a situation like writing the wrong amount or the wrong year on your check. That's when you need to know what exactly is the voided check? Or how do you void a check? We've everything that you are looking for.
What is the Voided Check?
Avoided check is one that has the word "VOID" written on it that creates an impression that a particular check is no longer valid for money transactions. Such a check is often used to send the bank details for any purpose while keeping that check void so that it might not be misused.
Hence the voided check may or may not be filled all that matters is, it has a word VOID written on it clearly. That is to say that its word "VOID" should be dark and large enough that check might not be used.
When to Void a Check
The voided checks are used not only for sending the banking information but also for several other reasons.
There are other ways to go about this, but people usually find this way of voiding a check more useful.
How to Void a Check?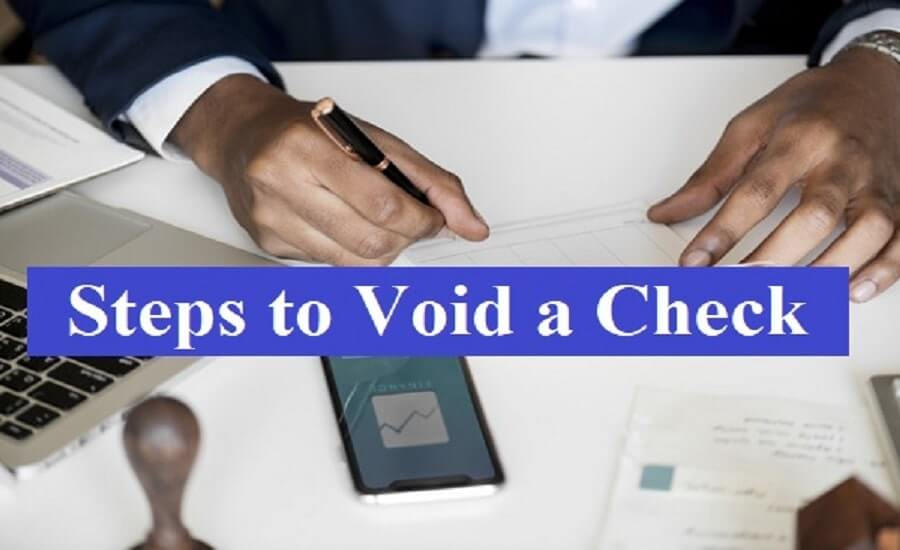 The steps used to void a check are simple and easy, but you need to be vigilant so that you might not end up being scammed or something. Following are the steps that you can follow to do so.
Use a reliable pen that is permanent enough that it can't be erased once we get to write with this.
After that, you need to write VOID across the payee line upon the check. The payee line is where you write the name of the receiver. If the name is already written with say blue pen, you should write VOID with the black market so that it gets prominent.
You should be careful that you do not write VOID over the bank account or the routing numbers.
Mention the reason for voiding the check so that it may be useful for you in the future.
It is often advised to take the picture of the voided check so that you don't get to waste any check in the future. When needed all you do is send the picture of the voided check and save yourself from any further effort.
Other Ways to Void a Check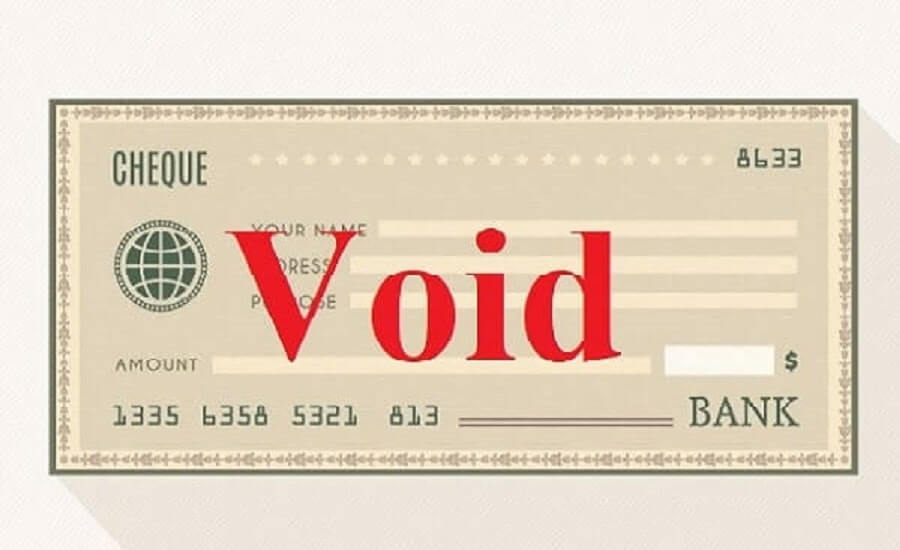 There are many other circumstances in which you might want to void a check. These scenarios are different because you wouldn't have a check to write VOID on it. Don't get panic because we provide you with the possible solutions to this.
1. Online Voiding
An Online banking account is the best possible way you've got to cancel a check. This often occurs when the check has already proceeded for payment.
Therefore, the only way you are left is to contact the bank quickly and request canceling of the check. In the discourse of bank, this method is known as "Stop payment order",
For this, you need to login into your bank account and look for a customer care number.
Usually, every bank provides customer care service with which you can make an online request for stopping payment.
For stopping the payment, you would be required to give the check number.
Make sure that you write the correct check number.
This service that the bank provides may not be free and you would have to pay a fee for this.
2. Calling the Bank
This is another possible solution you've got if the check is already out for the payment. You need to be very quick so that the check might not reach before your "Stop payment order". The customer care numbers are available on the official websites of banks. 
You can visit the website and get the number and make a direct call. The customer care services are present 24/7. Hence you won't face any trouble connecting to the bank.
Voiding a check is the common practice for sharing bank information for any legitimate purpose.
However, it's often advised that you share all the necessary information like routing number or bank account number online. It's the more reliable way and would save you time and effort.
Following are Several other Circumstances in Which you Might Use a Voided Check
Bill Payments: Voided checks serve useful when you are to pay the scheduled electricity, gas, or even car loan online. Hence you simply send the voided check so that the required information could be used to check your account.
Direct Payments: This another possible situation when you might use the voided check. You could use it for setting up automatic/electronic payments if you are planning or run a business.
Direct Deposit: If want to have your payments, direct deposit is probably the best way to go about this. In such a situation, your employer would require bank information like bank routing number, etc. This is where voided checks become useful.