Imagine bringing different people and resources together in one place and exchanging amazing ideas and information easily. There is no better place than a meeting room for this purpose.
There are several meeting room designs. These are:-
Pod seating (for small group discussions)
Circle (for topics that require personal connections)
Conference (Rectangular setting that looks highly professional)
U-shaped (allows speakers to walk around and connect with individuals)
X-formation (suitable when there is no focal point)
Selection of a meeting room layout is challenging especially for formal and business meeting rooms. It needs to be very impressive and formal.
The meeting room is the same as your first impression and beneficial for your business expansion and getting enough orders from clients.
Furthermore, if you are paying an interior design professional for meeting room design, then you must check whether the requirements of the meeting room have properly fulfilled or not?
Because every professional has his/her own choice of selecting items so you must guide them about your preference for a meeting room design.
8 Fundamentals of an Inspiring Meeting Room Design
Planning is everything, and an immersive meeting room design depends on it. It is important to satisfy all the requirements of an event to make it successful. Likewise, there are some essentials that a meeting room must have to look magnificent and energizing.
Here are 8 fundamentals of an inspiring meeting room design you should be aware of.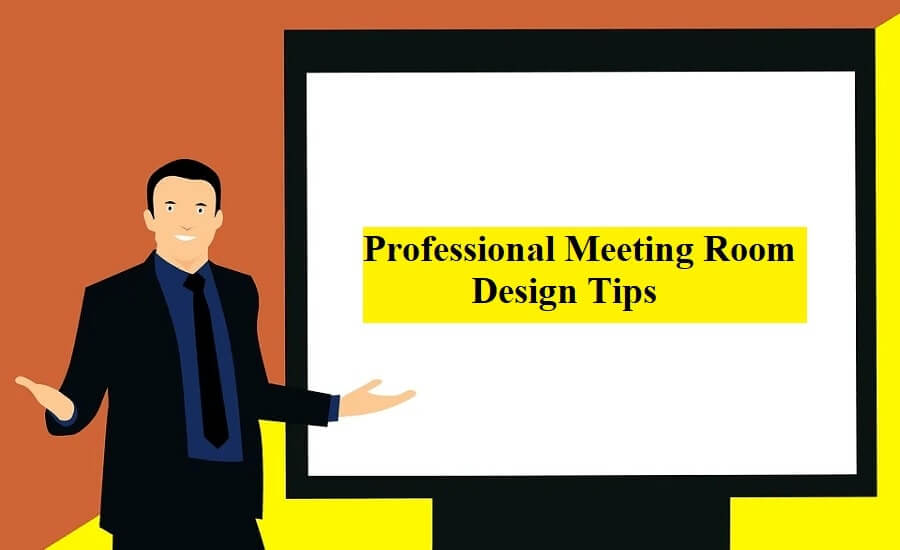 1. Good Environment and Adequate Space
The environment of the meeting room must look good and wide. Narrow and congested meeting room design is not recommended by most professionals. Space in the room should be adequate and do not place any extra items/furniture. Meeting room should be spacious and airy and it would be a good addition if windows have a greenery view outside.
2. High Ceiling
Low ceilings design is not suitable for the meeting room because they are claustrophobic. Most people are uncomfortable with low ceilings. Therefore, we must choose high enough ceilings to design the meeting room. High ceilings are also supportive of the installation of the lights.
3. Temperature Setting
The temperature setting should be according to the season. In the summer season, there must be an effective central cooling system, and in winter, it should contain a cozy and comfortable feel heating system.
4. Technical Support
All the technical support equipment should be available in the meeting room. These include; high-speed internet connection, a good quality multi-media projector and screen, speakers, microphones, computer/laptop, reference monitor, electric connection cables, data communication cables, enough plugs, and telephone. A high power generator must be installed outside to avoid noise. Remember, all the technologies used must be simple to operate.
5. Suitable Lighting
There should be ample lighting in the meeting room. No spotlight or lampshade should be placed facing any person. The use of white lights is preferred for an impressive meeting room design.
6. Enough Seating Capacity
The meeting room should not look over-crowded. There must be sufficient seating capacity with very well arranged tables and only a few extra chairs should be placed in case of urgent requirement. The chairs must be enough comfortable and ergonomic. It would be great if there are wheels under the chairs.
7. Sufficient Security
To ensure the security of people there must be a fire extinguisher and an emergency alarm for any crucial situation. The meeting room should be free of bugging.
8. Acceptable Color and Design
Always select the lighter tones for the walls of the meeting room. Light colors are acceptable for the eyes and are liked by everyone. It makes the meeting room look sophisticated and attractive at the same time. Dark colors are uncomfortable, give a narrow look, and are considered inappropriate for the meeting room.
Final Words
Now you must be aware of how an inspiring, functional, and stimulating meeting room design should look like even if you have a low budget. Always remember to give responsibility to someone for maintenance and cleaning of the meeting room. From all the above-described fundamentals you will be able to design a great meeting room where you can design a perfect plan for you and your customers.