All cherish the moments that we spend with our family and friends at a good restaurant. After a busy week we often look for refreshing moods and for that we look for some drinks and tasty dishes.
Not many restaurants can cover all these aspects and therefore miss a chance to build the reputation. Many things contribute to making a restaurant worth going to and it includes lightning, professional staff, discounts, the popularity of dishes, etc. Keeping all this into consideration, an individual finally chooses the best restaurant.
One such restaurant which is famous all across the globe is Peking Garden. It is based in Hong Kong and has other franchises in other parts of the world. It comes up with all the vibes which a restaurant with a good ambience and food holds.
What Makes a Restaurant Unique?
Every restaurant has many things in common but what matters is how they emphasize a particular aspect and make it a speciality.
Peking Garden follows the same thumb rule as they have one dish that is Peking Duck, which is the specialty for this restaurant. The recipe for that is different, and people worldwide visit the restaurant to taste that dish.
Dishes which are must-have at Peking Garden are:
Signature Dish – Peking Duck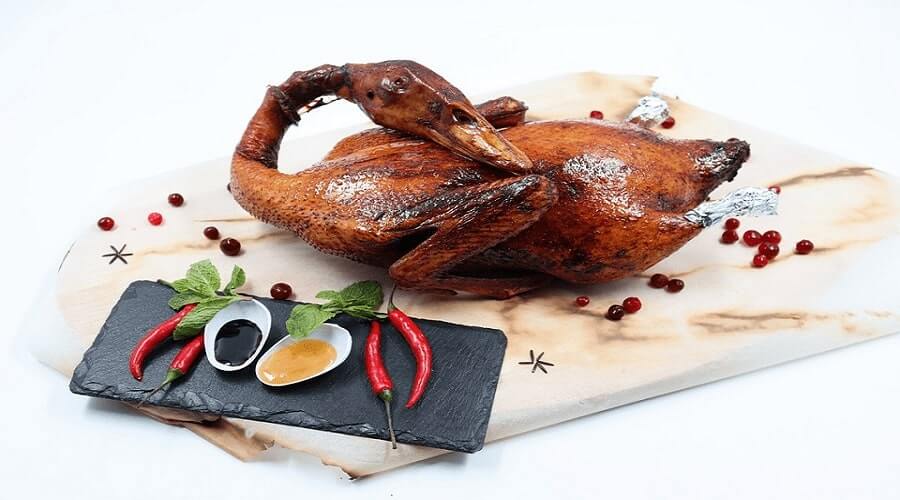 Soft slices of skin along with some crispy meat, offer an altogether different experience. There are some sauces and green vegetables which taste best along with crispy beef.
The dish's presentation is flawless, and they make it so juicy that there is a blast of different flavors inside the mouth.
Some pancakes were looking appealing, and the combination of soft meat with these pancakes is terrific. It is a must-try dish for anybody who is visiting this restaurant.
Tofu
It is a Chinese dish and tastes terrific at Peking Garden. The way they prepare this dish is entirely a matter of applause because they add different sauces that taste great.
Tofu is crispy from the outside, and the inner part is soft. After having Tofu, the overall experience is always excellent, and it is highly recommended to taste this dish once. There are some mocktails that are good to have with Tofu, and one can try them.
Noodles
Chinese restaurants can never make bad noodles because it is an old dish and everyone knows the best way to prepare it. Whether it be spicy or any other flavor, the Chinese chefs leave no chance to impress their customers with the best taste. A restaurant which is at the top for preparing the best noodles ever is Peking Garden.
Once an individual would taste the noodles at Peking Garden, then they would never have it from any place.
The best part is the cheese which goes directly on the top of hot noodles making the noodles soft and tasty. There are some veggies that are crispy and taste excellent with the noodles.
Ambience
The vibes at the restaurant would be completely different in comparison to other restaurants. The reason being is the approaches like designer walls, luxury sitting, and many other things.
All of this ultimately adds to the experience which one could have at this restaurant. Moreover, it is clean and has a vast stock of drinks, proper management, and All these things make this place worth visiting with your family and friends.
You will never find too much crowd, and you would every time find people chilling around.
Professional Staff
About 20 percent of the time, people like the dish because of its presentation. Peking Garden keeps this into consideration well and makes sure that they attractively present the dish.
The best example of this would be Peking Duck which is presented on a plate precisely in a duck's shape.
An individual has to cut down the slices from that duck. Professional chefs make sure that the presentation is attractive, and the rest of the job is dependent on the waiter.
They treat customers in the best way from pouring the drinks in glasses to cutting the meat in pieces. Everything is good. It is the plus point of this restaurant which is indeed a real thing.
Lightning
The lights are always dim, which makes this place a little dark, but it's OK because that makes the ambience look good. There are some fluctuating lights which look amazing.
Food Quality
Food quality is not only about cleanliness; instead; it also includes the way the food is cooked. The food at Peking garden is perfectly cooked, and they take care of the food quality so much. No matter which you order, everyone will taste amazing.
In case you like a specific flavor, you can request and alter the taste according to your wish. That is something which makes this restaurant stand out from the other typical restaurants.
Conclusion
These are some factors which are essential parameters to decide whether a restaurant is good or not.
Some dishes are present in this write-up which one can try for sure because they taste delicious. All the people who visit this restaurant give overwhelming feedback about their services and how they treat their customers. It can be a place to visit and see their culture and enjoy with their family and friends.