If you have this question in your mind, "how to change my name on Facebook?" Then this article is for you. Changing your name on Facebook can either be easier or difficult for new users. Facebook administration emphasizes people to use their real names instead of fake names. In some cases, they allow using your nickname as a profile name too.
There are many reasons that people want to change their name on Facebook. These include; getting married and want to add spouse's name with their name, divorced, gender reassignment, some people want to use their work names instead of their birth names, and sometimes we want to change the Facebook name because we feel that the old one is not real or nice.
Steps to Change Your Facebook Name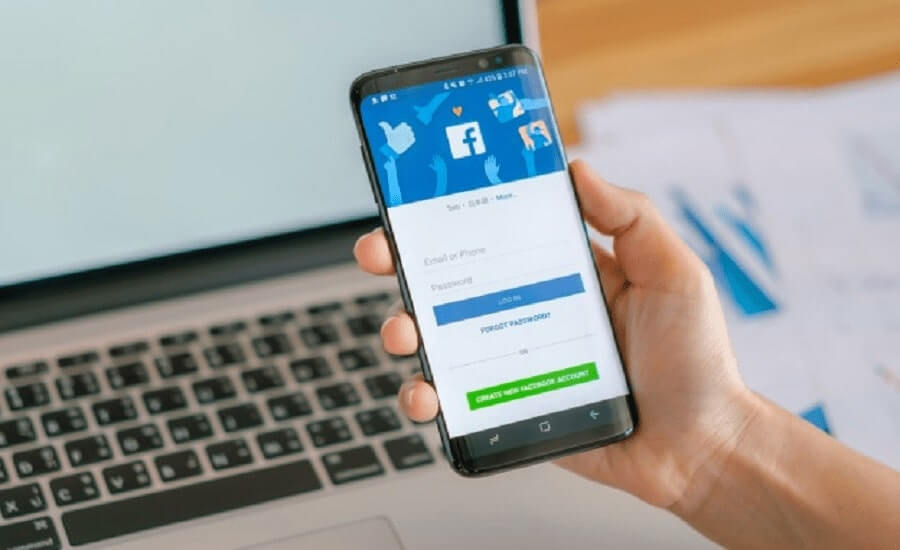 Following are the 8 simple and trouble-free steps to change your Facebook name:-
1. Log In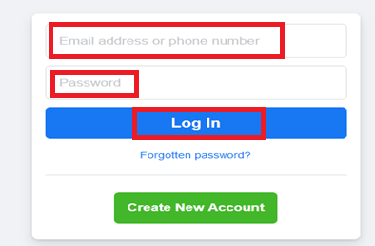 First, you have to log in to your Facebook account from your laptop or desktop. You can easily log in by entering your email/phone number, and password.
2. Select the Icon on the Top Right of the Screen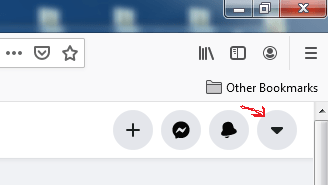 If you look at the top right of your screen, you will see a downward arrow icon. Click on it and a list will appear in front of you.
3. Select 'Settings & Privacy'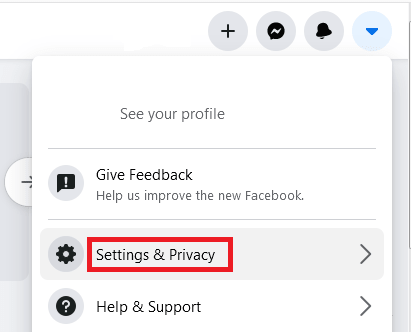 After clicking on the downward arrow icon a menu/list would appear and consist of your name at the top, then 'Give Feedback', and there will be written 'Settings & Privacy' on the third number. Select 'Settings & Privacy'.
4. Click on 'Settings'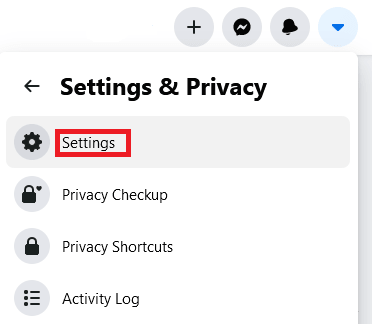 Once you enter, there will be an option of 'Settings' at the top. Click on this option and you will be able to see the settings of your Facebook account.
5. Select 'General'

Now, select 'General' from the column on the left side of your screen.
6. Go to General Account Settings

You will see General Account Settings on the right side of your computer/laptop screen. Below this title, there will be the old profile name that you want to change/edit.
7. Click on 'Edit'

There is an 'Edit' option in front of the profile name. Just click on it.
8. Edit/Change your Name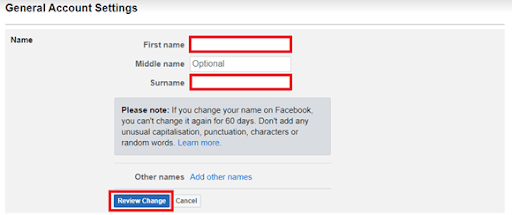 On the provided screen, change your name accordingly. You can also review the change by clicking on 'Review Change'. Facebook will give you options from which you can select your name or try another one.
What to Avoid While Changing Your Facebook Name?
While changing your name on Facebook, you should follow the guidelines and rules set by the Facebook administration. There could be some hurdles in your way to change your name. To avoid those hurdles you must keep the following points in mind:-
Do not use characters like (! @ $ # %)
Do not use special characters from other languages too.
Titles like Dr./Prof./Officer etc. are not allowed, so avoid using them in your name.
Names should not have consisted of words and phrases.
Avoid using offensive words or non-sense names.
Your name should not look like a joint name. This means that you and any of your friend or family is sharing the profile.
Do not keep your name in which you delete all the vowels to make it unique or cool. Facebook will not accept it.
Avoid repetition of one letter. For example, if your name is Angela, do not write it like 'Angelaaaaaa'. This is also not acceptable on Facebook.
If the profile is your personal one, then do not keep any business/company name. Facebook only allows these types of names for business pages only.
If you write your phone number in the name box, it will be rejected too.
You must enter your first name and surname while changing your Facebook name. The middle name is optional, you can leave that box empty if you don't want to disclose your middle name.
Final Words
Now, you must have got an answer to how to change my name on Facebook. You can easily change your Facebook name by sticking to the above mentioned simple and manageable steps with less effort and time. All the steps are really easy to understand and follow.
Keep in mind the policies set by the Facebook administration regarding name changing. They do not let you change your name frequently. Once you change your name, you may not be able to change it for the next 60 days. Despite these restrictions, Facebook is a very good social media platform to connect people.