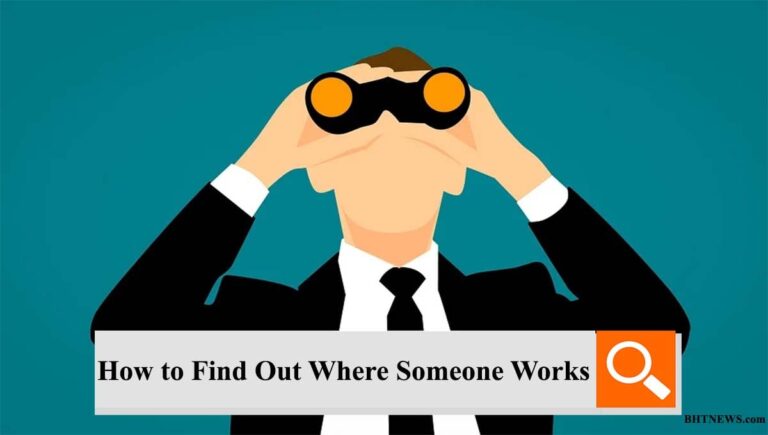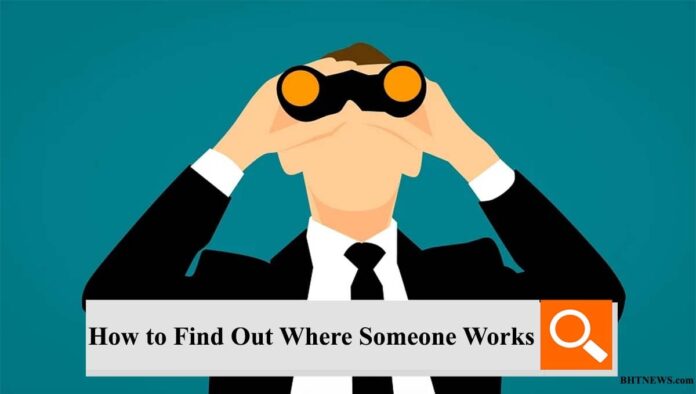 How to find out where someone works? could be a challenging task. The practice may require you to dig deeper into someone's life as well as operations to come up with viable results.
As this is the case, it could bare good results when trying to figure out where someone works if proper methods are put in trial.
Various reasons may push you to find out about such details. For instance, you may wish to surprise one of your friends who think that you have no clue about their place of work.
Which are Some of the Most Effective Ways of How to Find Out Where Someone Works?
Assuming that you are on a duty to find out solid information about a certain person's employment history, you may be really surprised to discover that the internet has a lot to offer in that aspect.
Through the help of the resume belonging to the person whom information you are investigating, you may be very successful in your search.
Take an example if your target is a person you wish to hire, a resume is one of the must-have documents that he or she must produce. With the resume, the person will have indicated all the places that he or she has worked before.
Even though the resume may not have all the information that you are looking for, it is a perfect starting point to gather all of it. Information like official names, official email address as well as personal telephone numbers may help you dig deeper.
Using official names, you can gather for more information from online platforms like social media that may include the following.
LinkedIn Account
This is a social media platform that has plenty of professional information. People who join this social media get an amazing platform to market their skills.
It is a platform used by many employers to fetch prospective employees easily. With the official names, you can manage to find more information about an individual as well as his or her professional qualification and of course where he or she has worked before.
The LinkedIn account helps members to build networks with other people across the globe. The process of networking is a major ingredient in building up a professional portfolio. People with business get to advertise their profile on this platform.
Facebook Account
It is one of the largest social media platforms having its roots in America. It helps people network across the entire world.
With an internet connection, you can comfortably signup for a Facebook account and begin networking immediately. Gathering Information from the social profiles is easy with this platform.
The users of this social media shares details about their professions as well as a location in their profile. Finding out details about the previous workplace for an individual is much easier having known his or her user account.
Which Other Ways Can You Gather this Information?
Well, besides gathering information from the above named social media platforms, there is another special way you can have all the information you need right at the palm of your hand.
Owing to technological advancement, some companies take digging for information as one of their main operations.
A good example of such companies is intelious.com. This is an official website specialized in gathering information that is needed.
How do These Companies Work?
On contracting companies like Intelius to search for you, they do diligent investigation using basic information about an individual through the internet.
The connection between the individual whose information is being sought and other people is regarded as very important in the whole process.
It is always a good tendency to do an extensive investigation about such companies before subscribing to their services. This helps you find out about all the charges you are going to incur and how long you shall incur such costs.
This is because some of the companies may have hidden charges for the process. Some of them go even further to continue billing you moths later after your intended duration is over.
Conclusion
I conclusion, there are various ways in which you can find out detailed information about an individual. All of the methods are geared towards one goal. This being the case, there is no specified method that one should use at all times.
In your investigations, you will find out the one that works best for you. It is also important to know that some individuals may use different names on social media platforms hence making it difficult to gather information from such.
People may share data/resumes on the internet as a way of securing new employment. This way you can gather the information you need from the internet.
Hope you may have find some ways to get the answer of your question "How to Find Out Where Someone Works" if so please let us know in comment box. 🙂