Since the coronavirus pandemic took hold in March, almost every sector and industry has been affected. In fact, you'd be hard-pressed to find a sector that hasn't been touched by COVID-19 in one way or another, for better or for worse.
Whilst some have thrived, others have died. One of the industries that have been hardest hit is the charity sector which has seen demand for its services skyrocket, but funding has been negatively impacted and cannot keep up with demand.
It's not just the monetary side of things that have impacted charities, though. In this article, we're going to examine all ways coronavirus has affected charities and in what way, and what the future could potentially hold following the aftermath of COVID-19.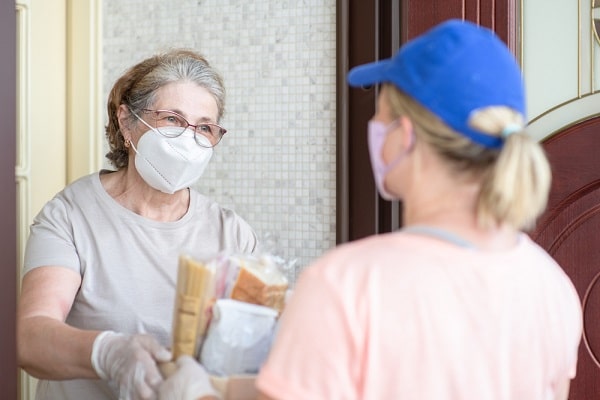 Funding
Whilst it's not the only way the charity and not-for-profit industry has been impacted, funding has certainly taken the biggest hit in this particular sector.
All around the world, charitable organizations have seen massive shortfalls in their revenue, with 56% of Australian charities saying they require unconditional cash grants from the government to stay afloat, and 52% of Indian charities saying they need policies designed to encourage giving to boost income.
Not only this, in the UK alone it is thought that there is a £10bn shortfall in the sector for 2020 and one in 10 charities are facing bankruptcy.
Some charities are guaranteed income through things like donors opting to pay zakat, but this is some time off in the future, and the question remains, will charities survive that long?
Many governments have pledged monies to help the sector, but the totals do not come close to the gaping hole, and the void will likely not be filled given that most charities rely almost entirely on public funding, and that's currently at a low. With many people losing their jobs and incomes, money is tight for families around the world and spare cash is scarce. With mounting bills, many people simply do not have the money for donation – no matter how much they wish they could help.
Demand
Whilst funding for charities has decreased, demand has most certainly increased. As we've just mentioned, many families have found themselves falling on hard times, and state welfare doesn't always cover the cost of living, leaving many depending on the services of charities.
Up to 35% of charities in the UK reported an increase in demand for their services, but 53% reported a drop in donations. This is echoed around the globe.
This has caused many non-profit organizations to use all their available resources, but this is not sustainable for the long term, with many worldwide charities saying they could not survive for more than six months under current circumstances.
Staffing
This is an issue that is not sector-specific, but it is one that is heavily adding to the issues charities are already facing. Each country has its own guidance on working during the pandemic, but the general consensus is that if you feel unwell or have a cough/high temperature, you should self-isolate.
As these are symptoms of lots of different illnesses and the self-isolation period can be somewhat lengthy, this has a serious impact on how workplaces operate.
For charities whose workforce is more often than not made up of volunteers who typically work outside of an office environment, this can be extremely damaging.
In a normal year, volunteers for almost all sectors are desperately needed, but at a time when leaving the home might be prohibited due to the risks of becoming infected, fewer people are likely to volunteer and accept the risk – especially if they're not being paid to do so.
Not only this, most charity volunteers are over the age of 65, and this is precisely the age group most at risk of developing serious complications from COVID-19. With this in mind, it's easy to see how the charity workforce has been depleted by coronavirus – a time when they are most needed.
Recovery
At this stage, it's unclear how long the pandemic will have an impact on charities and if they will recover any time soon, but given the altruistic nature of humans, even if their income has been impacted, there's no doubt many people will do all they can to help those who help others.