No business is more misinterpreted and criticized than network marketing which is also known as direct selling business. At its best, it is termed as an unimportant business or something strange that one does to find his/her fortune.
At its worst, network marketing is recognized as being full of greedy people and fake artists. At the same time, others touted it as a viable way to start a part-time home-based business. If you are thinking to start network marketing then it is critically important to study some misconceptions about it.
5 Misconceptions About the Network Marketing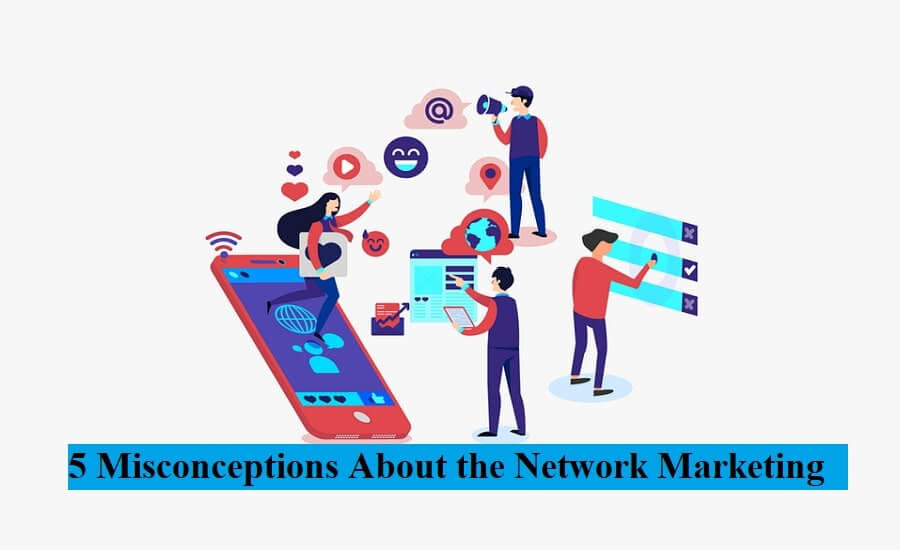 Following are the misconceptions that keep away people from the amazing world of network marketing:-
1. Network Marketing is Using People
There is a misconception that network marketing is using people in a way that it is taking benefit from other's skills and talents but we must keep in mind that no network can flourish and succeed without manpower and their best inputs. Therefore, the network market provides opportunities for those who are ready to catch them.
Network marketing is not for those who do not have adequate knowledge about it. For example, if you don't know how to paint on the canvas, then you would say that the canvas/colors are not up to the quality.
Moreover, if you are impatient about being rich and relied on fake people, after the bitter experience you would say network marketing is using people.
2. Company's Plan will End One Day
People think that one day the company with which they are working as a direct buyer/seller will end. There would be no recruits and no new people to join the company.
The reality is what we cannot see, and actually, every company has its own products to sell directly according to the demands of customers so, we ourselves must be able to assess that whether the demand for those products is increasing or decreasing. Here is the point of the population involved. The more the population, the more the demand will be.
3. Network Marketing is an Illegal Pyramid Scheme
In the illegal pyramid test, the shape of an organization does not determine the legality. If it was able to determine the legality then the government would also be included in the illegal ones. Actually, an illegal scheme does not provide any products and services. Their payments are dependent on the number of workers.
The legal network marketing schemes are aimed to provide high-quality products and services to the customers. Recruiting new members allows for increased income based on the volume of sales with the team sales volume not the number of recruits being the important factor in calculating income.
Certified and authorized network marketing companies/firms can fix the loss and sometimes offer a refund to the investors.
4. There is Only Selling in Network Marketing
People think that it is just for sellers and no for anyone else. The sellers are selling their products and getting profits and generating revenues for their business.
The reality is no business whether it is direct selling or indirect selling can run successfully without the buyers. We can think about it that if there are no buyers in the network market then who would purchase the products offered by the sellers? Therefore, this is a wrong belief that there is only a place for sellers as it aims to connect so many people and create a network.
5. Network Marketing is For Degree Holders
Some people think that it is a tough task to perform. It requires too much from people to be successful and a certified marketing degree is required to start this business.
The reality is totally different. There is no need for a degree even the people who did not get any chance to attend college for some reason can easily start and be successful in it. Only the need is to gain basic rules/knowledge about this field and start selling your products.
Final Words
By using the above information, you can bring the misconceptions about network marketing to zero and you will get paid for helping others and making them feel better. It will definitely put a great impact on your personality development as well.