Video conferences helped people in conducting important business meetings and regular classes of school and college virtually. But some people find it challenging to adapt it at once; especially for Generation X, it was hard to adjust to modern technology, which most of them never used before.
2020 turned out to be a challenging year for all of us, including businesses. COVID-19 shattered the world's economy badly, and even the big names in the industries took the time to understand the situation. But on the other hand, it proved to be a great time in terms of digitalization.
In the past few years, we have witnessed the advancement of technology. From shopping to paying bills, everything became just a few taps away. This year, we have seen that even those who couldn't enter the digitalization race before have to step into it.
If you are amongst those who get anxious about presenting at the video conference, here we have seven quick strategies that will help you with your next video conference.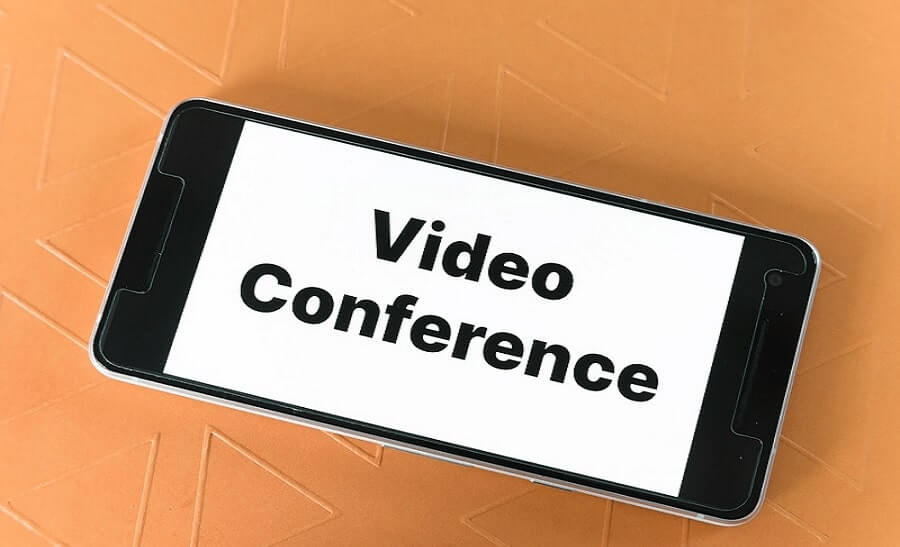 1. Stable Internet Connection
Imagine if you have spent the night making the best presentation for your next business meeting and when you are given the floor to present, your internet disconnect. I can understand how frustrating and embarrassing it is.
If you are having a video conference, especially if it is for business purposes, it is necessary to have a stable internet connection. An unstable internet connection may damage your reputation and does not leave a good impact on the audience.
2. Good Video Conferencing Software
We have a range of video conferencing software that offer high-quality video calls to conduct virtual meetings. But for that, you must ensure that the software you are using supports the audio and video well and does not lag in between conferences.
Zoom is a great video conference software used by corporate sectors and even for online classes if you have a short meeting. But the only con of using zoom is that the session sometimes ends in 40 minutes and all the participants have to rejoin.
Besides Zoom, Google Hangouts Meet, Skype, GoToMeeting, Uber Conference, Microsoft Teams, and some other video conferencing software are used widely and allows quality video conferencing.
3. Dress up Properly
The dressing is the first impression of yourself before you speak. Even though you attend the office video conference at your home, do not follow it, like talking to your friend or family. Dress up appropriately as you dress when you have to attend a meeting physically.
4. Send Agenda Of The Meeting Priorly
It is something that the majority ignores. Suppose you want your employers or audience to take an active part in the meeting. In that case, you should send the Agenda of the video conference prior via email.
It not only set a good impression of yours, but the participant will be more mindful of the discussion.
5. Take Care Of Time Zone
In the corporate world, multi-national companies have employees around the globe. Being a responsible employer, it is your responsibility to schedule a video conference that remains feasible for all and shouldn't be a burden to some of your employees.
When scheduling the video conference, it is recommended to consider the difference in time zones that help your employees to be more productive and mindful during the session.
6. Avoid Distractions
One of the disadvantages of video conferences is unlimited distraction factors. Many other factors also contribute to the distraction in video conference calls, from background noises to bad lightning and dysfunction of your mic or speakers.
One of the main distractions is the unfamiliarity of most of the employees to video conferences. So, if you want to have a smooth video conference without any distraction from other participants, in that case, it is ideal to arrange a training session before the meeting. If you couldn't arrange a training session, guide them to use different video conference software features at the start of the session.
7. Arrange Small Group Discussions
If you are heading a video conference where you want all of your participants to give their input or using it for lesson discussion, the best is to arrange small group discussions. It might take a little more time, but it will save you from many distractions, and you will have a successful video conference. Conducting a video conference for a large audience is sometimes tricky to handle.
Final Words
Video conference is the emerging platform that helps us to connect globally. We have shared in this article the strategies that will help you excel in your next video conference. Happy video conferencing!