Phone calling has been a great way of communication for decades. Over time, this technology has got advanced and many new features and attributes have been introduced by different service providers throughout the world.
By calling we can easily get in touch with our relatives, loved ones, and even use it for business purposes.
Calling by using phones and other devices has many benefits but some time due to signal issues, network errors, and other reasons you may not be able to connect the calls.
Most of us are not aware of many hidden features of mobile devices and that is why we have come up with one of the secreted features of calling by using mobile devices without a Sim card network. This is "Wifi calling."
About Wi-Fi Calling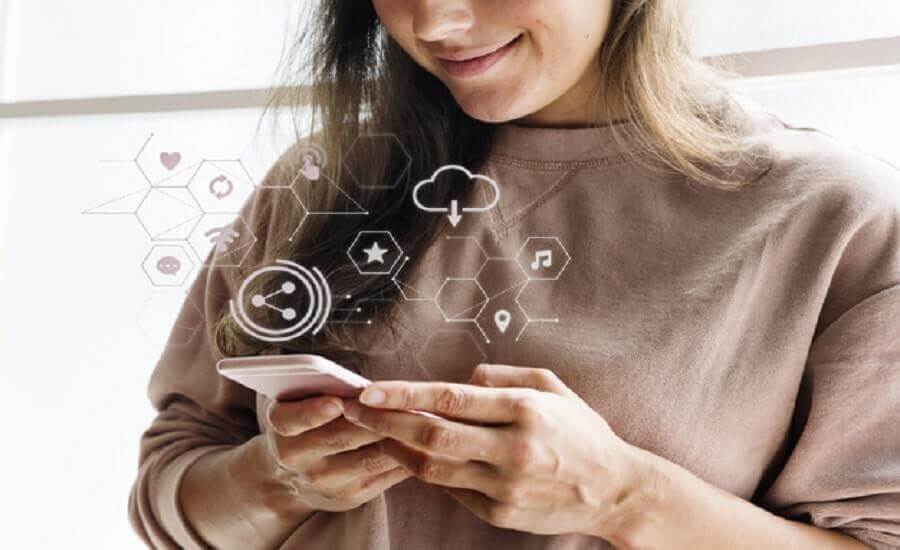 Wi-Fi calling feature can be used easily if you have a strong internet connection. You must need to have an Android or Apple device to get supported and enabled for Wi-Fi calling.
This calling feature allows you to call with an HD voice quality by using a cloud phone system.
A cloud phone system is a system that provides better and confidential communications for business purposes.
You can either perform video calls, manage conference calls, or call forwarding through this cloud phone system. If you are a business professional then this is a must-have for you.
Wifi calling offers you the opportunity to make smartphone calls through a wifi internet connection. It doesn't undergo a conventional telecommunication issuer like AT&T or Verizon.
Moreover, Android and iOS gadgets now have acknowledged, and established standards (APIs) for VoIP calls which are improved for devices' batteries and the consumer experiences.
How Does it Work?
You can easily have an access to this feature through the voice over internet protocol system mainly known as (VoIP). It launches a phone line via getting to the carrier by using a fast and wide range internet connection.
Adding to your information that the applications including Skype, IMO, Whatsapp, and Facebook messenger also use the VoIP system for calling.
Wifi calling practices VoIP to provide the callers an advanced calling experience. You can pick out the proper fee plan and smartphone number that works in your industry.
It is a superb method as well to bypass paying your mobile phone organization too many global rates. With the advancement in the technology of wifi routers, it has become possible to make long calls without any disconnection, and this is also a benefit for cellular companies.
Are There Any Charges For Wifi Calling?
We all must be well aware of the payment and billing systems of the phone calls using a mobile connection.
They are of two types postpaid and pre-paid. Postpaid is the system of billing at the end of each month that you get from your service provider. Pre-paid is a billing method in which users are charged from their mobile credit with every single call.
Wifi calling is also charged and the users have to pay at the end of every month according to the voice plan.
It is a benefit to the business owners who need to communicate with their clients residing in different countries by just one call. Only you have to pay according to your mobile data usage or any wifi bill monthly.
How to Turn Off Wifi Calling on Different Devices?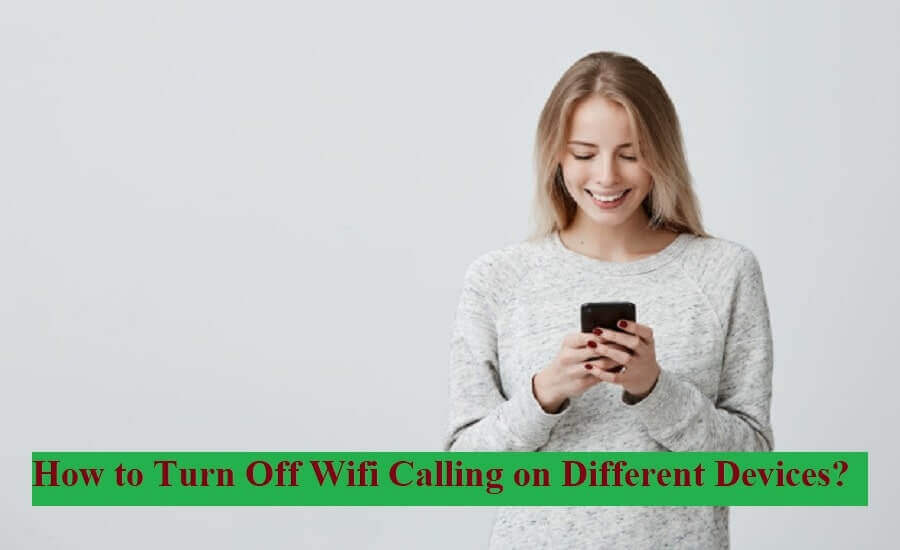 Wifi calling is a great feature that can be used by most of us when there is no cellular network or disturbed cellular network.
There are also some times that people want to disable this feature and we will also guide you about how to turn off wifi calling on your different devices in just a few seconds.
The procedures are hassle-free and easy to understand, all you need is to practice the ways as they'll be explained.
How to Turn Off Wifi Calling on Apple iPhone?
To flip off wifi calling on Apple iPhone you ought to observe the below-defined steps:-
Open "settings" of your phone.
Another page will appear in front of you, select the option "phone."
Phone settings will be opened, now tap the "wifi calling" option in the calls section.
The statement "wifi calling on this iPhone", and parallel to this statement there will be a toggle in green color, when you tap it, it will turn greyish. This means that your wifi calling feature has been successfully turned off.
Get back to your home screen and enjoy using your Apple iPhone.
How to Turn Off Wifi Calling on Samsung Galaxy S7?
If you desire to turn off the wifi calling on Samsung Galaxy S7, here is how you can do it:-
Open your phone "menu."
Select the option "apps."
Now, open the "settings" of your phone.
You will see the option of "Advanced calling", just tap on it.
Hurrah! You have reached your destiny "wifi calling."
Swipe the toggle to turn off the enabled wifi calling.
Keep in mind that all the phones do not have the feature of wifi calling, so make sure that your phone has the wifi calling feature to follow the above-mentioned steps to turn it off.
How to Turn off Wifi Calling on Xiaomi Redmi Note 7 Pro?
Using a Redmi smartphone? Want to turn off the wifi calling?
Follow these stages sensibly:-
Go to the "settings" of your device.
You will be able to see "Sim cards", and "Mobile networks."
Pick the option "Sim cards."
Turn off the wifi calling feature through the "wifi key."
How to Turn Off Wifi Calling on Oppo Smartphones?
The following steps would help turn off wifi calling if you are an Oppo user:-
Open your home screen, and drag the menu from the top of the screen.
You will find the "settings" icon at the top right of the menu.
Go to settings and on the second number in the column, you will see "Sim card & Mobile data". Tap on it.
Select your "sim card", and then proceed to your goal.
Go to the "wifi calling" option and turn it off.
How to Turn Off wifi Calling on Motorola?
These steps are for Motorola device users:-
Select the "phone icon" displayed on your home screen.
Enter into the "call settings" and choose the wifi calling option.
Now you will get an option to swipe the toggle to turn off the wifi calling. Just turn it off and here you go back to the home screen and enjoy cellular network calling only.
How to Turn Off Wifi Calling on Huawei?
If the wifi calling is enabled on your Huawei smartphone and you are no more about to use it and want to turn it off, then try these steps:-
Select the "phone icon" from your home screen, usually, people set it at the left-bottom corner.
You will be on the dialer page, now at the bottom, select the option "more."
Select "settings".
Then a screen will appear in front of you, and in the "Sim Card" row, you will see an option of wifi calling.
Select that option and turn it off. When you turn it off the icon which was displayed on the top of your screen will disappear.
Final Words
Wifi calling is a valuable feature of Android and Apple smartphones. If you do not get access to your cellular network due to any reason you can enable it easily.
Sometimes, you may not want to use it due to limited mobile data or incompatible internet connection, so for your help and support, we have explained the steps to disable wifi calling on different mobile phone devices.
You must likely be mindful of how to turn off wifi calling whether you use Apple iPhone, Samsung, Redmi, Oppo, Motorola, or Huawei.
Don't forget to share your valuable experience with us if you have ever tried to turn off wifi calling on your device.