Pornographic virus alert from Microsoft is a new tech scam circulating widely and pops up on your screen. This pornographic virus alert is a scam that isn't sent by Microsoft itself.
Still, it portrays that Microsoft has caught some adult-website on your computer, and that's why they are sending you the pornographic virus alert.
This pornographic virus alert tells you not to shut down your computer or anything else. Instead, these scammers provide a helpline number that you should contact immediately for help.
If this happens to you in the future, don't panic at first because it is easy to remove yourself.
What Is A Pornographic Virus Alert From Microsoft?
Pornographic virus alert from Microsoft is a tech scam in which they hijack your web browser, and you are unable to switch to any other browser. It locks the screen in full-screen mode, and a message appears on the screen pretending to be the pornographic virus alert from Microsoft.
Such messages are a trick to lure the victim into accessing their computer and later on blackmail them into giving the desired amount of money.
These scammers use Microsoft's name so that the message looks authentic, and many people have fallen into this trap. Reminding you, Microsoft will never ask you to share your residential address so that they would fix your system.
If you feel the possibility of a virus that may invade your computer and are scared, they will steal your personal information; calm down and run a quick scan that notifies you immediately if there is any malware in your computer.
Risks Of Such Scams
This pornographic virus alerts from Microsoft isn't only a scam that appears on your screen. Still, there are chances that you may lose your personal information, personal credentials, bank details, and access to your computer in the future as well.
How To Identify The Real And Fake Virus Alerts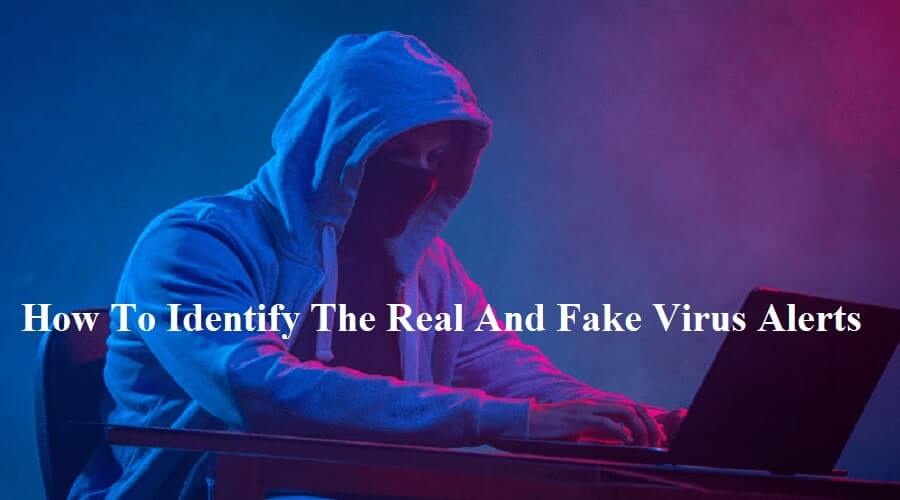 First of all, you should keep in mind that none of the websites can access your computer system, nor can they detect any malware. So, from that, if you see any such pornographic virus alert next time, take it easy as they are just a scam and nothing more.
These pornographic virus alerts from Microsoft claim that they have identified some viruses in your computer that may corrupt your system. If you call their provided helpline number, which they claim to be the helpline number of Microsoft, they will convince you to give them access to your computer so that they can clean your system from all the viruses.
After all of this debate, they will demand you handsome money. If you refuse to pay, they will first threaten to harm you by leaking your credentials or harming your family and finally land some viruses to your system that corrupts your computer.
If Microsoft sends a virus alert, it is never in the form of webpages. Instead, it is a system prompt that usually appears on the right side of the windows. These genuine virus alerts typically have an error code and the threat name mentioned. Whichever antivirus you use to protect your system almost the same pattern, they all follow.
Moreover, none of these actual virus alerts asks you to call their helpline to remove the virus. Instead, these genuine security programs detect any malware and fix them automatically, or sometimes they ask you for a regular scan to detect any problem. But no one will ask you to click on certain links or call on their helplines to get help.
Sometimes these pornographic virus alert from Microsoft that are fake imitates the pop-up messages shown by the genuine software so that the user couldn't quickly identify that these are scams. If you couldn't specify whether it is a fake or genuine virus alert, you must immediately check your system performance by running a quick scan using the trusted security software. In whatever the circumstances are, never call the helpline to fix your issue.
Some people also complain that when the pornographic virus alert from Microsoft appears in the browser, they didn't follow the message's instructions; instead, they try to close the browser. But the worst is when they cannot close the browser as this tech scam blocks the computer in full-screen mode where they cannot exit the window.
If they successfully close the web page, the next time they open the browser, the same pornographic virus alert keeps popping up and frustrates them, leaving them no other option but to contact them.
How To Remove Pornographic Virus Alerts From Microsoft?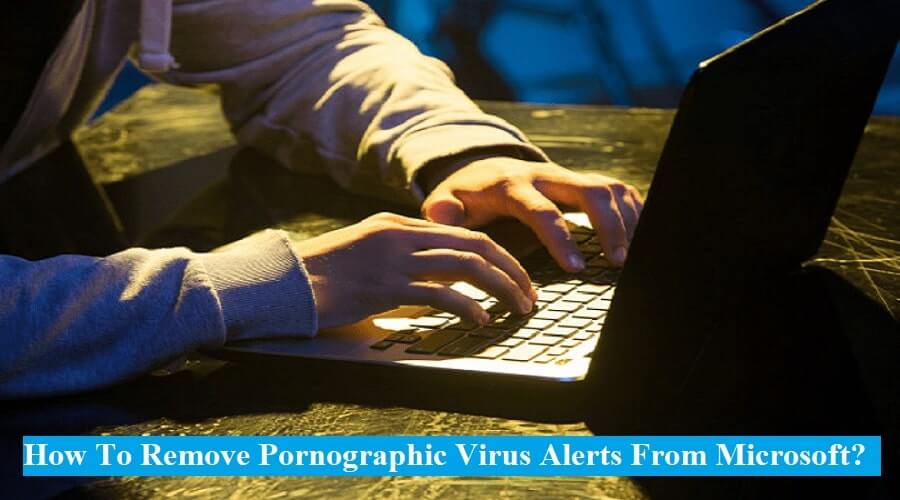 Ideally, you shouldn't click on any suspicious links to avoid such scams, but if you have already clicked on any such website and a pornographic virus alert from Microsoft pop up on your screen and you are unable to close the window. Here is what you can do to remove the fake pornographic virus alert.
Open the Task Manager by pressing the Ctrl+Alt+Delete and then end your browser process. After that, run a complete scan from some trusted antivirus software to identify any other malware in your system.
How To Remove Pornographic Virus Alert From Microsoft Notifications From Chrome Browser?
After running the scan and uninstalling those programs showing virus alerts, reset your Chrome settings to not leave any option for the scammers to get access to your computer.
Click on the three dots in the above right corner of the Chrome browser. In the drop-down menu, select Settings. On the Settings tab, scroll down at the bottom of the page; you will find Advanced. Click on it, and it will direct you to more settings. Find out the Reset and clean up section at the last where select the restore set to their original default. At last, click on the Reset settings, and your chrome browser is reset to its default setting.
Final Words
Pornographic virus alerts from Microsoft are common nowadays that have caused damage to many people. To avoid such problems, we advise you never to open untrusted links as they might contain such malware that infects your computer system. To keep your system protected, always use authentic security programs.